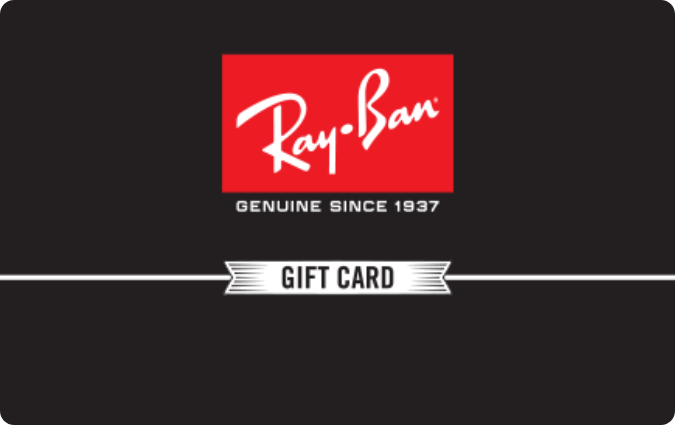 Shop with confidence
Delivery
Digital Cards: Most eGift Cards are delivered to your Card Depot account instantly, but please allow up to 24 hours.Physical Cards: Physical cards are shipped out on the next business day. Please allow 1-2 weeks for delivery.
Check card balance
By clicking the button below you will be redirected to the official brand check balance page
Check now
Embrace style and savings with discount Ray-Ban gift cards on CardDepot.com. Get your hands on iconic sunglasses and eyeglasses for less! Amplify your discounts by stacking these gift cards with Ray-Ban promo codes, allowing you to enjoy significant savings on your favorite styles. Whether you're a fan of the classic Aviator, the trendy Wayfarer, or any other iconic design, your perfect pair of Ray-Bans is just a click away. Experience the fusion of fashion and affordability with CardDepot.com and start turning heads with your Ray-Ban eyewear without straining your wallet.